Times West Virginian
FAIRMONT, W.Va. — A volunteer firefighter from Wellsburg faces up to 20 years in federal prison after admitting he stole $150,000 from his department.
Forty-six-year-old Daniel Keener, a firefighter with the Bethany Volunteer Fire Department, pleaded guilty to one count of wire fraud Wednesday in U.S. District Court in Wheeling before U.S. Magistrate James P. Mazzone.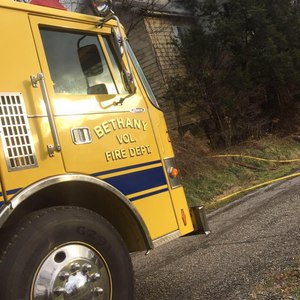 In entering his guilty plea, Keener admitted he used his position as VFD treasurer to divert funds from the department's bank accounts for his own use over a five-year period. Keener said he used the stolen funds to purchase concert tickets, make payments on personal credit cards, pay for a family member's educational expenses and to purchase jewelry.
"Mr. Keener abused the trust placed in him by his colleagues at the fire department and now he must pay the consequences," U.S. Attorney William Ihlenfeld said in a press release.
Ihlenfeld said Keener is also being required to make restitution of the $150,000. A U.S. district court judge will determine Keener's sentence after considering the U.S. sentencing guidelines and other statutory factors.
The case was investigated by the Federal Bureau of Investigation with help from the West Virginia State Auditor's Office.
"This guilty plea highlights the importance of the work of our Public Integrity and Fraud Unit, in conjunction with other agencies throughout the state," State Auditor JB McCuskey said. "For years, this money should have been used to protect the community of Bethany Pike and ensure our firefighters have the supplies they need. Instead, Keener used his position to betray his neighbors and his fellow firefighters in order to enrich himself. We hope this plea sends a strong message that we are watching and will not tolerate stealing from the people of West Virginia."
___
(c)2023 the Times West Virginian (Fairmont, W. Va.)
Visit the Times West Virginian (Fairmont, W. Va.) at www.timeswv.com
Distributed by Tribune Content Agency, LLC.