By Glenn E. Rice, Mike Hendricks
The Kansas City Star
KANSAS CITY, Mo. — Black civil rights activists and faith leaders on Thursday said city officials must be held accountable after a report on racism and sexism in the Kansas City Fire Department, with some saying a new chief should be brought in from outside the department.
Those reactions came a day after the Kansas City Council released the findings of a months-long review of the fire department that revealed some firefighters said they have been grabbed in sexually inappropriate ways and subjected to racial slurs in the city's fire stations.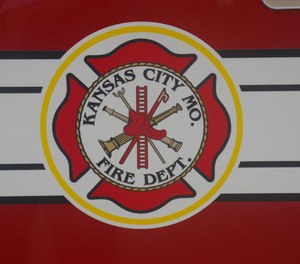 It also found that firefighters were more careless about damaging homes in poorer neighborhoods and celebrated dangerous driving that caused crashes.
"This report substantiates claims of a racist culture in the KCFD that is perpetuated by union control over all aspects of KCFD's operations," said Gwen Grant, president and CEO of the Urban League of Greater Kansas City.
"The City Manager and City Council must be held accountable for allowing this dysfunctional system to persist," Grant said. "The search for a new Fire Chief is an opportunity to bring someone in from the outside and empower that person with the tools and support needed to transform the culture.
"However, this will be impossible if the Mayor and City Council lack the courage to stand up to the union that has had a stronghold on the department for decades," she said.
In a written statement, Interim Fire Chief Ross Grundyson said the department has and will continue to address and correct the shortcomings identified in the report. He said the document would help guide the fire department toward creating a more welcoming and inclusive workplace.
"It's important for all organizations to take proactive measures to create a positive and inclusive work environment," Grundyson said.
"KCFD continues its dedication to becoming a more accountable, safe, equitable, and inclusive place for all employees and members of the community. We look forward to working under the leadership of Chief Equity Officer LaDonna McCullough as we continue to create a more inclusive work environment."
The City ordered the report after a 2020 investigation by The Star found Black firefighters and women faced systemic discrimination in the city's fire service. The Star's investigation named more than 20 current and former Black and women firefighters who went on the record either with reporters or in lawsuits.
Within days of publication, city officials said they were taking action by hiring two law firms to further investigate the findings of The Star's series. The city also hired McCullough, its first chief equity officer, who is tasked with rooting out discrimination.
The city's report, emailed to council members Wednesday, said Black and female firefighters are ostracized and their career advancement blocked if they speak out against discrimination and inappropriate behavior.
McCullough, the city's chief equity officer, said the findings reveal the experiences of Black, female and minority firefighters inside the department.
"I believe that it is imperative that we validate the experiences of the KCFD personnel who bravely came forward and participated in the assessment process because their voices provide those of us outside of the department with an intimate view of the complex and inequitable challenges, they face each day," she said.
In January, Donna Lake retired as the city's fire chief and accepted a job as an assistant city manager in Lee's Summit. Grundyson, an assistant fire chief at the time, was named interim fire chief.
KCFD Cultural Assessment Report by Ian Cummings on Scribd
'Chickens come home to roost"
Several clergy leaders said the assessment report further confirmed what Black and female firefighters had shared with them about the working conditions inside the department.
"There are disturbing cultural norms within the entire KCFD agency which do not promote or produce equity, diversity, inclusion or racial justice," said the Rev. Vernon P. Howard Jr., president of the Southern Christian Leadership Conference of Greater Kansas City.
"In fact, the report clearly exposes that racial discrimination, sexual harassment, intimidation and other forms of oppression are being experienced by individuals who feel as though they have no protections, recourse, or options for justice and repair.
"Our strong encouragement to public officials that reports of this nature be performed within the KCFD stemmed from the many blatant and harmful experiences of racism and even in some cases the expression of hate which were reported to us," he said.
The city report found the culture inside KCFD is one where bullying, intimidation and hazing are common. Many Black and female firefighters said they fear retaliation if they speak out. Women and minority firefighters are often denied promotion based on their race and gender. It is common for firefighters to tell inappropriate jokes and make slurs about a colleague's race, gender or sexual orientation.
Eric Morrison, a minister who was brought in as a community member to work with Black firefighters and the KCFD's diversity, equity and inclusion efforts, said the assessment comes after years of the fire department not being held accountable for its treatment of female and minority firefighters.
"The chickens come home to roost," Morrison said.
Councilmember Teresa Loar said Thursday morning that she was not aware that she had received a copy of the report, and had no comment.
Mayor Quinton Lucas and other council members had not as of early Thursday afternoon responded to requests for comment on the report.
Key findings
The 163-page assessment report released by the city Wednesday was produced by third-party consultant Debra J. Jarvis Associates Consulting & Training LLC after a yearlong review that the authors said included 231 KCFD employees from different ranks and positions.
The names and identities of the participants were not included in the report. Among the report's key findings:
Firefighters treated fire scenes in low-income neighborhoods differently from those located in more affluent areas of Kansas City. Crews will sometimes tear up houses more than necessary in poorer neighborhoods, while firefighters put plastic over couches and may not chop a hole in the roof while battling fires in more expensive homes.
The report said workplace safety was not stressed enough. Erratic driving that resulted in wrecks is commemorated in fire stations with plaques or pieces of wreckage on display. The department is not strict in requiring firefighters to wear protective breathing gear at fire scenes.
Department members with higher seniority are recruited to block unwanted firefighters from being given assignments to specific fire stations.
Female and minority firefighters believe they are required to "conform to standards of whiteness." Black male firefighters are hesitant to say anything for fear of being labeled "an angry Black man."
Study participants complained that the two firefighter unions had too much power and influence in how the department operates.
Most department personnel are represented by International Association of Fire Fighters Local 42 and those above the rank of captain but not in upper management are represented by IAFF Local 3808.
Union members dominate the joint labor management committee that makes many of the department's decisions, the report said.
"The over-arching perceptions and opinions of KCFD participants in this culture study are that the two IAFF Unions prevent KCFD Management from holding personnel accountable for compliance with policies and practices because they have more power and influence in daily operations practices, as well as City politics that KCFD Management," according to the assessment report.
The Star sought comment from Local 42 and Local 3808, but neither union has issued a statement.
©2023 The Kansas City Star.
Visit kansascity.com.
Distributed by Tribune Content Agency, LLC.