By FireRescue1 Staff
NEW YORK — FDNY Deputy Assistant Chief of Safety Frank Leeb has reportedly requested to return to a field assignment following a recent leadership shake-up within the department that has rattled senior-ranking members. According to the New York Post, Leeb made the request in a letter to Fire Commissioner Laura Kavanagh on Tuesday.
Leeb's request follows Kavanagh's demotion last week of three department chiefs – all appointed positions: Assistant Chief of Fire Prevention Joe Jardin, Assistant Chief of Operations Michael Gala and Assistant Chief of Operations Fred Schaaf were all demoted, according to the sources. Two of the department's top uniformed officers – Chief of Department John Hodgens and Chief of Operations John Esposito – then gave up their own positions in protest. Leeb is the third to request a demotion.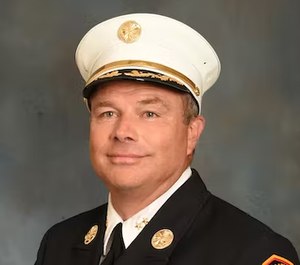 Leeb's letter, obtained by The Post, references recent changes among department leadership. It reads, in part:  
Several changes have led me to believe that our organizational priorities are shifting away from the cornerstones of safety and training which have long protected the citizens and visitors of New York City, as well as the members of our great organization. Additionally, breaches of trust coupled with a lack of communication and transparency have further led me to this difficult decision. As a servant leader, I have never placed myself before the organization and today's decision is no different. I look forward to continuing to serve and contribute in meaningful ways."
According to the New York Daily News, Kavanagh's decision to demote Jardin, Gala and Schaaf came after weeks of problems but no solutions. The Daily News reported the following based on unnamed sources: "She'd become frustrated in recent weeks because the chiefs had been pestering her for promotions and personal cars …. But she said she hadn't heard much from them about more pressing problems like the spike in fire deaths in the Bronx and a pending critical situation around the purchase of new air respirators for firefighters …. She challenged them to stop focusing on their own perks and careers and focus on the people of this city, which is what they had originally signed on for."
The New York Post reported that Kavanagh, the first woman to lead the 153-year-old department, got a vote of confidence from City Hall on Monday: "She is promoting a culture of true leadership, accountability, and performance within the FDNY," Mayor Eric Adams said in a statement. "Those who do not agree with that view have chosen to leave the FDNY."
Additional news
FDNY Deputy Chief Frank Leeb appeared on FireRescue1's Better Every Shift podcast in December, speaking to issues of leadership and training: