By Leila Merrill
FireRescue1
GUYMON, Okla. — Mayday the dog was in a bad way.
You could even say that her family at the Guymon Fire Department called a mayday on her behalf.
Mayday, 8, has been teaching schoolchildren how to stop, drop and roll since she was 2 years old, and Fire Chief Grant Wadley told NewsChannel10 that she enjoys meeting people and serving the community.
But while getting out of a ladder truck for a fire prevention appearance at a school in October, the Dalmatian lost her footing and severely injured her left back leg.
Mayday met and licked the children anyway.
Firefighters had to carry her back to the truck.
The injury, according to the news outlet, is like a person fully tearing an ACL, and Mayday was at risk of losing the use of her leg.
The Guymon firefighters asked for help. Their Facebook posts on her behalf started on Nov. 17. They hosted a raffle for a pellet grill valued at over $1,000.
By the afternoon of Nov. 21, they had received enough donations to cover Mayday's surgery and recovery costs. The gifts came from individuals and businesses as far away as North Carolina, NewsChannel10 reported.
Mayday's surgery was scheduled for Dec. 12, but she was losing mobility. So Captain RJ Vaughn transported Mayday to Lakeview Pet Hospital in Oklahoma City on Nov. 21 to have the operation the next day.
She did well at the vet's office and got home by Thanksgiving to the fire station, where she has been recuperating.
This week, Mayday made a public appearance in a video as firefighters announced the winner of the grill. She was literally at the center of the action.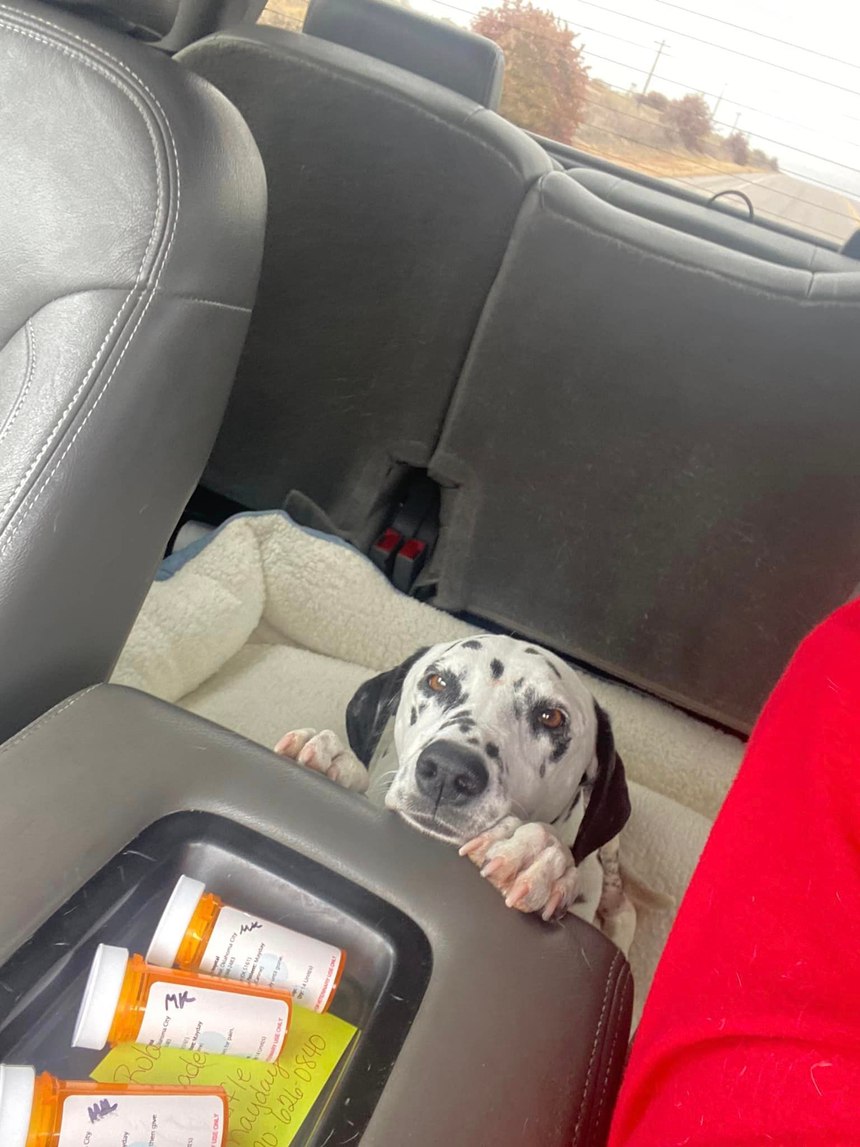 ---

Read next
Move over, Rover! There's a new crop of firehouse mascots at the station
Not all firehouse mascots are Dalmatians – or even canine