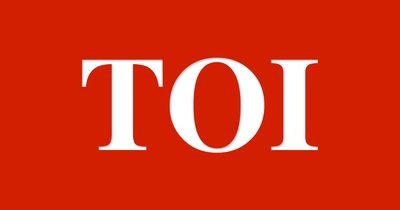 Nagpur: For Nagpur's 7 lakh properties (including individual buildings, flats and shops), there are only 55 firefighters, or one firefighter for 12,727 properties.
Municipal commissioner Radhakrishnan B has approached the urban development department in Mumbai to allow recruitment for the vacant posts of firefighters in the Nagpur Municipal Corporation (NMC)'s fire and emergency services department.
A senior official from the fire department said that in May 2020, when the pandemic hit the country hard, the Maharashtra government had stalled all recruitments other than in health and police departments.
The fire department has sought permission to allow the NMC to recruit 285 firefighters in the vacant posts. At present, the city has only nine fire stations with 55 firefighters. Sources said the department has sanctioned 872 personnel's posts. Of them, only 174 posts are filled. With the nine fire stations functioning in the city, the department requires at least 611 workforce members.
Apart from attending to fire calls, the department also answers many other emergency calls including drowning, building collapses and cleaning of wells.
Since NMC's fire department is the biggest in the region, it is routinely directed to rush outside the city limits to control fires in industrial areas including Butibori and MIDC Hingna (despite both the industrial areas having separate fire stations).
Even Nagpur Metropolitan Region Development Authority (NMRDA), whose area is expanding rapidly, does not have its own firefighting force and here too, the department often steps in.
With the existing workforce strength, on an average the department attends to approximately 1,000 emergency calls in the city itself.
Each firefighter is currently overloaded to the extent of having to carry out the work of three to four personnel at the time of an emergency call, said the senior official.
With a lack of firefighters, the department has been using daily wage sanitary workers from the NMC's solid waste management department. Sources said the practice of using the unskilled workers for attending to emergency calls was unethical.
Given the infrastructure development in the city, the NMC is also planning to open at least two new fire stations — at Wathoda and in Rathod Layout in west Nagpur. It is also all set to restart Pachpaoli fire station, which was shut due to its dilapidated building.
FacebookTwitterLinkedinEMail


Read More:55 firefighters for 7 lakh city properties | Nagpur News