A May 1 fundraiser if planned to help rebuild the Sulphur Bluff Volunteer Fire Department Station and Cpmmunity Center. The facility was destroyed Thursday, April 1, by a fire. In addition to the structure, SBVFD lost all of the equipment and three trucks, as well as tables, chairs and appliances which were inside the building when it burned.
Fire departments from Hopkins, Franklin and Delta counties responded on April 1 to asist their fellow firefighters in their time of need. One SBVFD member was able to get one brush truck out of the building. The county fire marshal was able to determine area of origin for the blaze,but not to definitively determine the cause.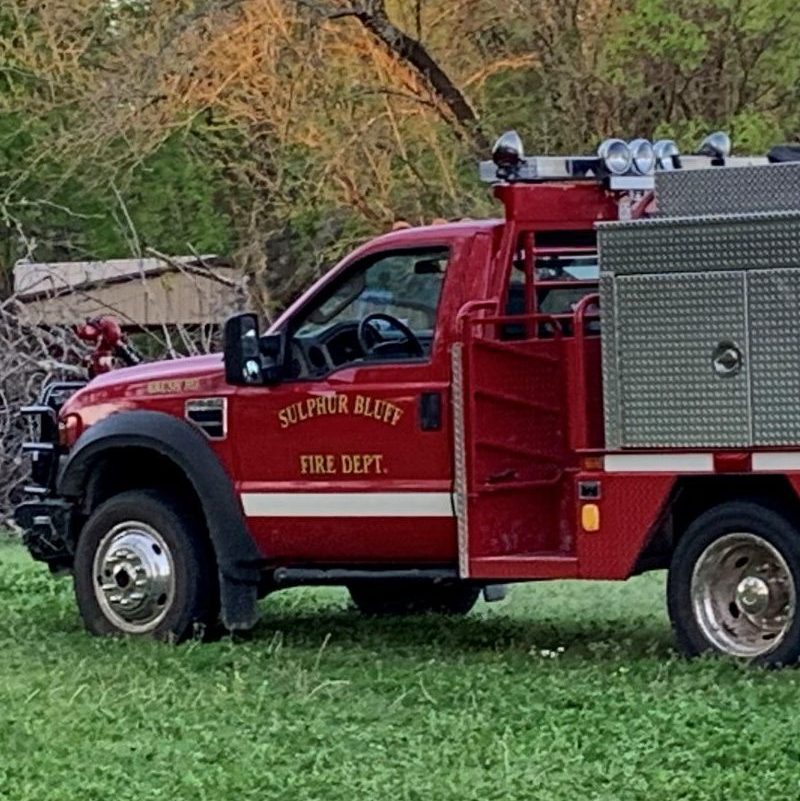 Hopkins/Rains County Farm Bureau Board members voted to give a donation to the Sulphur Bluff Volunteer Fire Department to help them start the process of rebuilding a crucial service to our community, and recently presented them with a check.
A fish fry fundraiser with all the trimings is scheduled to be held Saturday, May 1, starting at 5 p.m., with donations going to help rebuilding the community building and department.The event was scheduled to be held behind the remains of the old station/community building, however, because of the rain earlier this week and possible Saturday, the benefit has been moved to the Sulphur Bluff ISD oldgym, according to SBVFD Chief. Those note sure where that's at should look for the signs once the get in the area.
Tickets are available for $5 each or 6 for $20 now and will be available at the event for chances at an AR-15 and Ruger 10/22, donated by a community member to help raise rebuilding funds. The winner does not have to be present at the time of the drawing to receive the prize.
An auction of numerous donated items will also be held Saturday as part of the fundraiser. Bidding will start at 6:30. Many businesses, individuals, SBVFD members and family, community members, school organizations and at least one other volunteer fire department have donated items for the auction. There's a little bit of everything. If you know someone who has a birthday coming up or just need a few items for outdoor activities such as hunting, fishing and camping, there will be plenty of suitable items availble to bid on Saturday during the auction; all funds will go to help the department rebuild the station and community center.
Items pledged for auction include an autographed baseball and cap donated by the Texas Rangers, chainsaws, fishing kayak, gift card basket from Soulman's BBQ, ammunition, a gate or $1,200 credit on an Art Gate build, a two-person glider, home decor signs, weed killer, handmade quilt, fishing pole and tackle box, tools and tool kits, smoked pork, smoked brisket, Web Riders Swing, two-man hog hunt, 16 yard dumpster haul off, 250 pounds of feed, 4 hours of dozer work, Blackstone Griddle, Car care kits, a picnic table, Livestock Pour On insecticide, one-day guided fishing trip, Bath and Body Works gift basket, 10 yards of select fill dirt, 10 yards of washout, beef and pork box, five meals, 15 pounds of live crawfish, seasoning and one dozen boudin balls, 12 cases of water, angle glider, watch, dutch oven rifle scope, camping gear, coolers, commercial weed eater, bird bath and a mini fire pit.
Photos and lists of donated items that will be available can be viewed on Chris Bassham's Facebook page, for those who what a gander at the goodies before the fundraiser begins.
Those unable to attend the fund raiser or who wish to make a donation to help with rebuilding may mail donations to Sulphur Bluff VFD, PO Box 35, Sulphur Bluff, TX 75481. The Hopkins/Rains County Farm Bureau will also accept donations at their office for SBVFD and make sure they get to the fire department.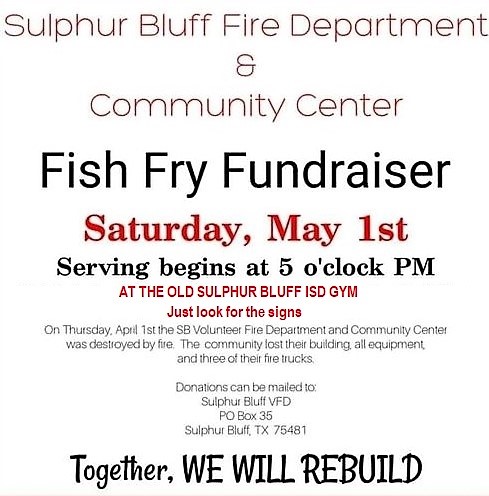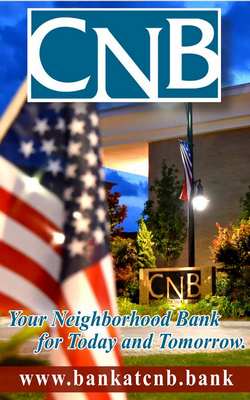 !function(f,b,e,v,n,t,s){if(f.fbq)return;n=f.fbq=function(){n.callMethod?
n.callMethod.apply(n,arguments):n.queue.push(arguments)};if(!f._fbq)f._fbq=n;
n.push=n;n.loaded=!0;n.version='2.0′;n.queue=[];t=b.createElement(e);t.async=!0;
t.src=v;s=b.getElementsByTagName(e)[0];s.parentNode.insertBefore(t,s)}(window,
document,'script','https://connect.facebook.net/en_US/fbevents.js');
fbq('init', '495683097273097'); // Insert your pixel ID here.
fbq('track', 'PageView');
window.fbAsyncInit = function() {
FB.init({
appId : '570591809977686',
cookie : true,
xfbml : true,
version : 'v5.0'
});
FB.AppEvents.logPageView();
};
(function(d, s, id){
var js, fjs = d.getElementsByTagName(s)[0];
if (d.getElementById(id)) {return;}
js = d.createElement(s); js.id = id;
js.src = "https://connect.facebook.net/en_US/sdk.js";
fjs.parentNode.insertBefore(js, fjs);
}(document, 'script', 'facebook-jssdk'));


Read More:Fundraiser Slated To Help Rebuild Sulphur Bluff VFD Station, Community Center